The History of DS Home Services
Established in 2006 as DS Electric, DS Home Services has since flourished under the ownership and operation of Dave Stewart, a highly skilled electrician in the Hudson Valley. Dave's journey began with formal electrical training during his service in the United States Marine Corps as a "Basic Marine Electrician." After his military service, Dave successfully completed a rigorous 5-year NY State Apprenticeship with a prominent electrical company in the Mid-Hudson Valley. Driven by a passion for providing superior service to residential customers and creating a positive work environment, Dave took the initiative to establish his own business. His vision was to not only deliver exceptional service but also to serve as a platform for training new electricians and being an exemplary employer.
Recognizing the unique needs and challenges faced by homeowners, Dave's goal was to offer an elevated level of service that goes beyond the industry norm. By starting his own business, he could prioritize customer satisfaction, delivering customized solutions tailored to the specific requirements of residential clients. This allowed him to provide a higher standard of care and attention to detail, ensuring that every customer's needs were met with precision and expertise. In addition to his commitment to customer service, Dave also aimed to create an environment where aspiring technicians could receive comprehensive training and professional development. By offering opportunities for growth and learning, he aimed to contribute to the industry by producing skilled and knowledgeable technicians who could meet the evolving demands of the field. As an employer, Dave sought to establish a company culture centered around providing a positive and fulfilling work experience for his team. By fostering a supportive and respectful environment, he aimed to attract and retain talented individuals who shared his dedication to excellence and customer satisfaction.
Today, DS Home Services stands as a leader in the region, driven by a commitment to customer satisfaction and exceptional workmanship. Unlike one-size-fits-all approaches, we understand that every home is unique. Our focus lies in providing tailored solutions customized to your specific needs and the requirements of your home. With a track record of excellence, we have earned a stellar reputation for being the go-to provider for all your home service needs in our area.
When you choose DS Home Services, you can expect nothing less than top-notch work and personalized attention. We prioritize customer satisfaction and take pride in our ability to deliver outstanding results. With our dedicated team and a comprehensive range of services, we are ready to meet your residential service needs with professionalism and expertise. Experience the difference of customized solutions designed specifically for your home.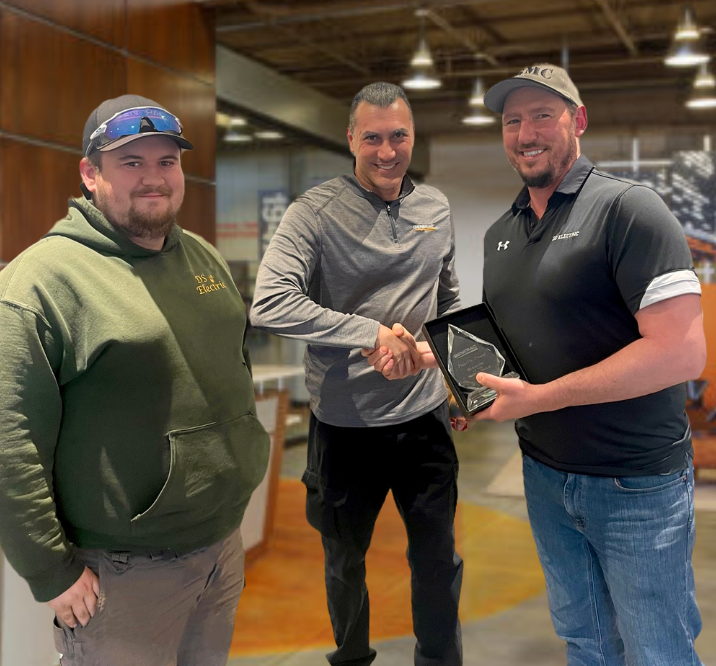 We Are

Trusted

Home Service Providers
As the trusted home service provider in Ulster, Orange, Dutchess, and Columbia counties, DS Home Services is your go-to source for comprehensive solutions. We offer full-service expertise to cater to all your home needs. Our commitment to excellence and continuous education sets us apart in the industry.
At DS Home Services, we believe in the power of knowledge and staying up-to-date with the latest advancements. We prioritize continued education, ensuring that our team is equipped with the most current techniques and industry insights. This dedication allows us to deliver top-quality services that meet the highest standards.
When it comes to our team, we hold ourselves to the highest standards of professionalism and reliability. We hire individuals whom we would trust to work in our own mothers' homes, ensuring that every member of our team embodies our values of integrity and respect. This commitment to exceptional personnel guarantees that you receive nothing but the best service and workmanship.
Our dedication to excellence has not gone unnoticed. We have been recognized for our outstanding performance by leaders in the home service industry. As Generac Power Pro Premier dealers, we have earned the highest honor bestowed by Generac. Additionally, we are proud to be Lutron Pros, Nest Pros, Tesla certified installers, and Mitsubishi certified HVAC installers. These partnerships highlight our expertise and commitment to providing you with cutting-edge solutions from leading brands.
In 2023, we were honored to receive the prestigious national Best of the Best award, further solidifying our reputation as a trusted service provider. Our commitment to customer satisfaction is evident in the hundreds of 5-star reviews we have received across multiple platforms. We take pride in exceeding expectations and creating long-lasting relationships with our valued clients.
When you choose DS Home Services, you can trust that you are selecting a provider that is recognized for excellence in the industry. We are your trusted partner for all your home service needs, delivering exceptional results with professionalism and care.
Looking for a professional home services company to help with your installation, upgrades, or troubleshooting needs? DS Home Services offers customized solutions for your home!